A Baseball Family at Sherwood Takes It to the Next Level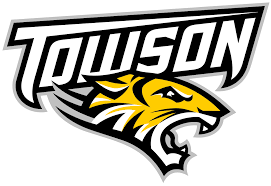 by Ryan Duvall '21
Next year, Sherwood senior Brett Seils will be playing division one baseball at Towson University; however, he won't be the only Seils there. After committing to the Tigers this fall, Seils will be joining his brother, Josh, who graduated from Sherwood in 2017, on Towson's baseball team. Although there are many student athletes at Sherwood who go on to play sports in college, it is very rare to see a pair of siblings do it, especially at the same school.
While many people have recognized the success of Brett and Josh, nobody has been quite as delighted as their parents, Phillip and Julie Seils. "As a parent you are very proud of your children when they meet the goals that they set for themselves. It takes a lot of extra work outside of the team practices to improve your skills to be able to play at such a high level of competition," said Julie Seils.
Brett and Josh will both be members of the Towson pitching staff when the 2021-2022 season rolls around. The brothers have never played together, due to their four year age gap, but Brett is very excited for the experience. "I think it would be a pretty cool experience to play on the same team as my brother since I never have before, so yeah, I am excited for it."
Their dad, Phillip Seils, also mentioned that everything the family has put into the success of Brett and Josh, through the travel and new equipment, has been worth it as they want nothing more than the success for their kids. "It is definitely worth the investment of our resources to offer our children the opportunity to do something they love. Not only for the end results of having a successful baseball career but of the skills they have learned along the way. They each had to learn how to manage their time, work as a teammate, and receive better outcomes when they gave additional efforts." 
But this year, Brett will be focused on his own senior year at Sherwood and hopefully if there is a baseball season, that includes making a run at a State Championship. Seils says he and the team are looking at another great season concluding in a State Championship to cap off his high school baseball career.