On Sports: Rooting for the Big Baller Bros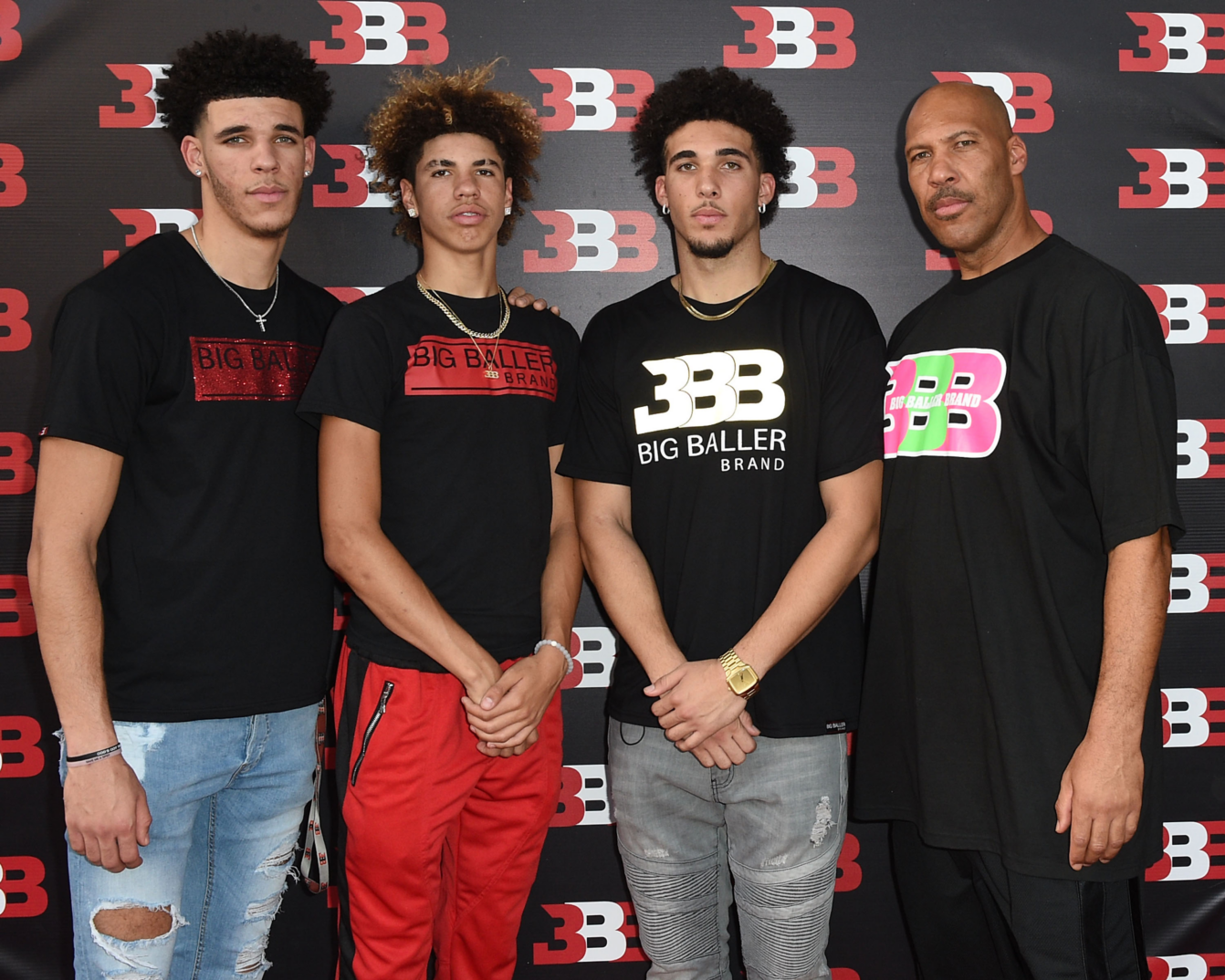 by Caden DeSousa '21
It's official. . . all three Ball brothers are in the NBA! The first of the Ball brothers, Lonzo, was selected second overall in the 2017 NBA Draft by the Los Angeles Lakers. In the 2020 NBA Draft, Lamelo Ball was taken with the third overall pick by the Charlotte Hornets. The final Ball brother remaining without an NBA team was LiAngelo, until he was signed as an undrafted free agent by the Detroit Pistons. 
Their father, Lavar Ball, has for years promoted and hyped up his boys as the next basketball Messiahs. He was so arrogant that he started his own shoe and apparel company, Big Baller Brand (BBB), forced LiAngelo (19 years old) and Lamelo (16 years old) to move and play professional basketball in Lithuania, and has even stated that he could have, and still could, beat Michael Jordan one on one. This drew the ire of many sportscasters and athletes across all sports. Was this pure arrogance or genius marketing on the part of Lavar? By the looks of it, it was pure genius. Love or hate Lavar or the Ball brothers, you cannot deny that the Ball brothers can straight ball.
There is no doubt Lamelo is a freak athlete with a great blend of elite offensive creativity with a 6'7 frame at the guard position. Lonzo came into the league with high expectations based on his play at UCLA, but also because of his marketing machine of a father leading up to the draft. Lonzo hasn't really met the expectations of a second overall pick and Lavar's hype, which ultimately led him to be traded to the New Orleans Pelicans. Many will argue that Lonzo is strictly a true point guard or role player, who will never be a superstar in the league.
Will Lavar affect Lamelo the way it affected Lonzo? Probably not. Lamelo's path to the NBA was different and so was the noise around the family as a whole. Lavar Ball has been much more quiet this time around and has seemed to let Lamelo do his thing on the court without bragging about his sons constantly. Playing in both Lithuania and Australia against grown men in semi-professional leagues helped. Many believe this was the right move for Lamelo, so he could move away from the distractions that college brings in order to focus strictly on basketball. Playing overseas has allowed Lamelo to mature as a person on and off the court. Keeping all these things in mind, Lamelo has a great shot to produce at a high level in the NBA. The family has continued to prove many haters wrong. The Ball family has made it clear that their goal of receiving as much attention from the world as possible was to showcase their talent on the court, promote their Big Baller Brand and Ball name, and make money in the process. What's wrong with that?