'The Queen's Gambit' Takes Viewers on Epic Sports Journey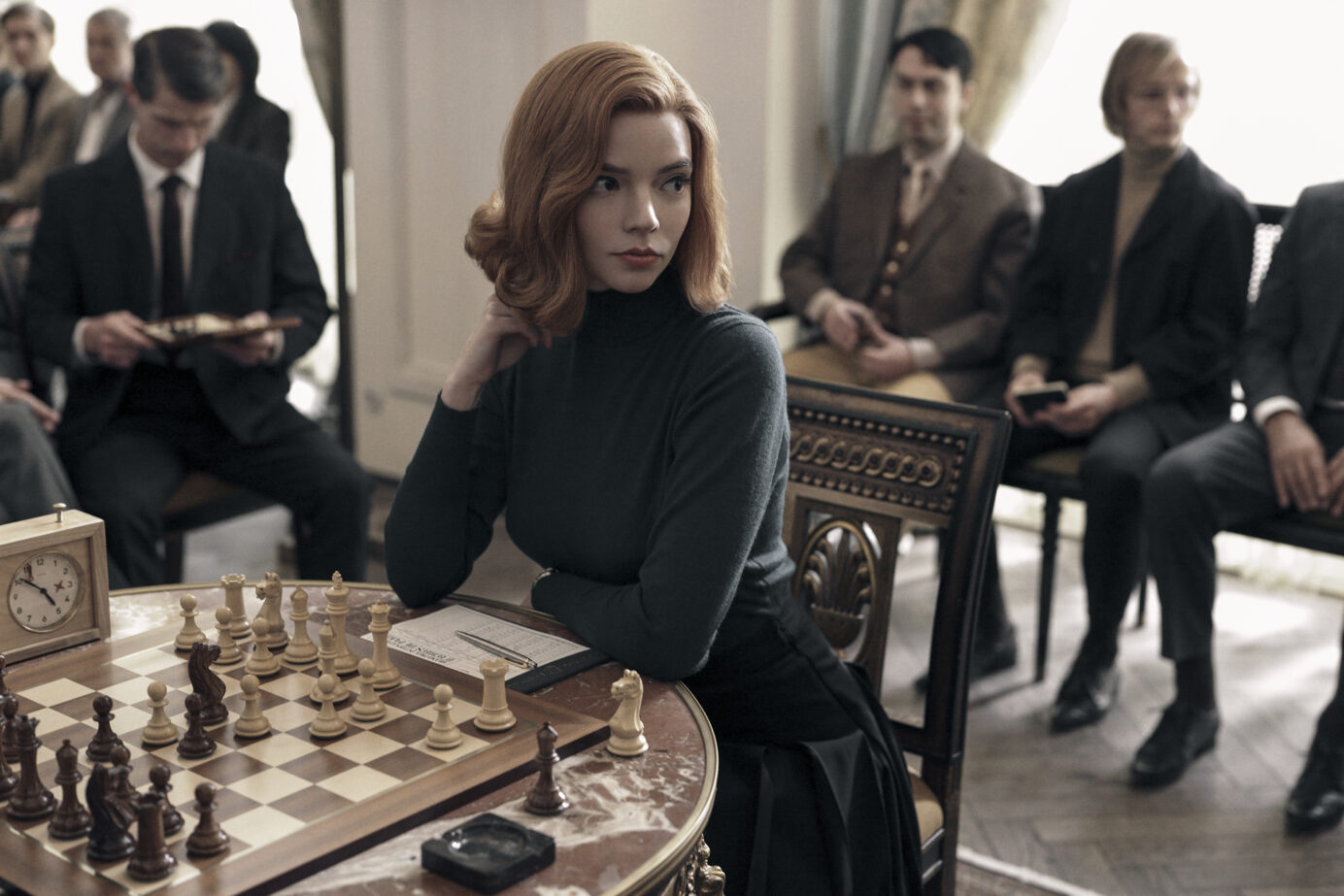 by Peyton Blumenfeld '22
When you think of exciting sports, chess may not be the first one to come to mind. Typically, watching two opponents sit opposite one another without speaking or moving much is not the most fascinating scene. This is what is so ingenious about the new Netflix limited series "The Queen's Gambit." This period-piece drama is certain to change one's outlook of the world of chess as it leaves the audience in awe. 
"Gambit" has gained much popularity and praise since its release at the end of October. The show's depiction of the chess world is shown through the eyes of an ambitious but broken woman of the 1960s. Based off of Walter Tevis' 1983 novel of the same name, the show focuses on chess prodigy Beth Harmon (Anya Taylor-Joy) as she travels the world beating men of all ages, while also struggling with her rise to stardom and a growing addiction that has haunted her for years. 
Chess demands intense mental abilities that exercise the mind while forcing the player to be competitive. The drive to win increases as the clock ticks down and as the board gets more complicated with each move. The show perfectly captures the nail-biting suspense a game can evolve into. 
At just nine years old, Beth expressed tremendous skill when she played against her mentor and orphanage's janitor, Mr. Shaibel (Bill Camp). As the show progresses, her character develops into a world-renowned phenomena, yet inner conflicts find a way to sabotage her game. She eventually learns how to cope with her issues and overcomes her weaknesses with the help of her chess rivals turned friends, Harry Beltic (Harry Melling) and Benny Watts (Thomas Brodie-Sangster). With their aid and her superhuman-like abilities, she prepares for the ultimate challenge … competing against Russian Grandmaster and World Champion, Vasily Borgov (Marcin Dorociński). 
  Not only does she fight an alcohol addiction and dependence on pills, Beth has to battle the sexism encompassed in society at the time. Her competition assumes they will achieve an easy win due to her age and gender; however, she silences these assumptions by dominating her more experienced male competitors. How could a young woman from a small town in Kentucky possibly beat the Soviets at their own game? Beth manages to gain the respect of not just her audience, but also the male-dominated world through her intuitive genius and strategic gameplay. 
Grade: A