CB Acai Fits right in with the Olney Community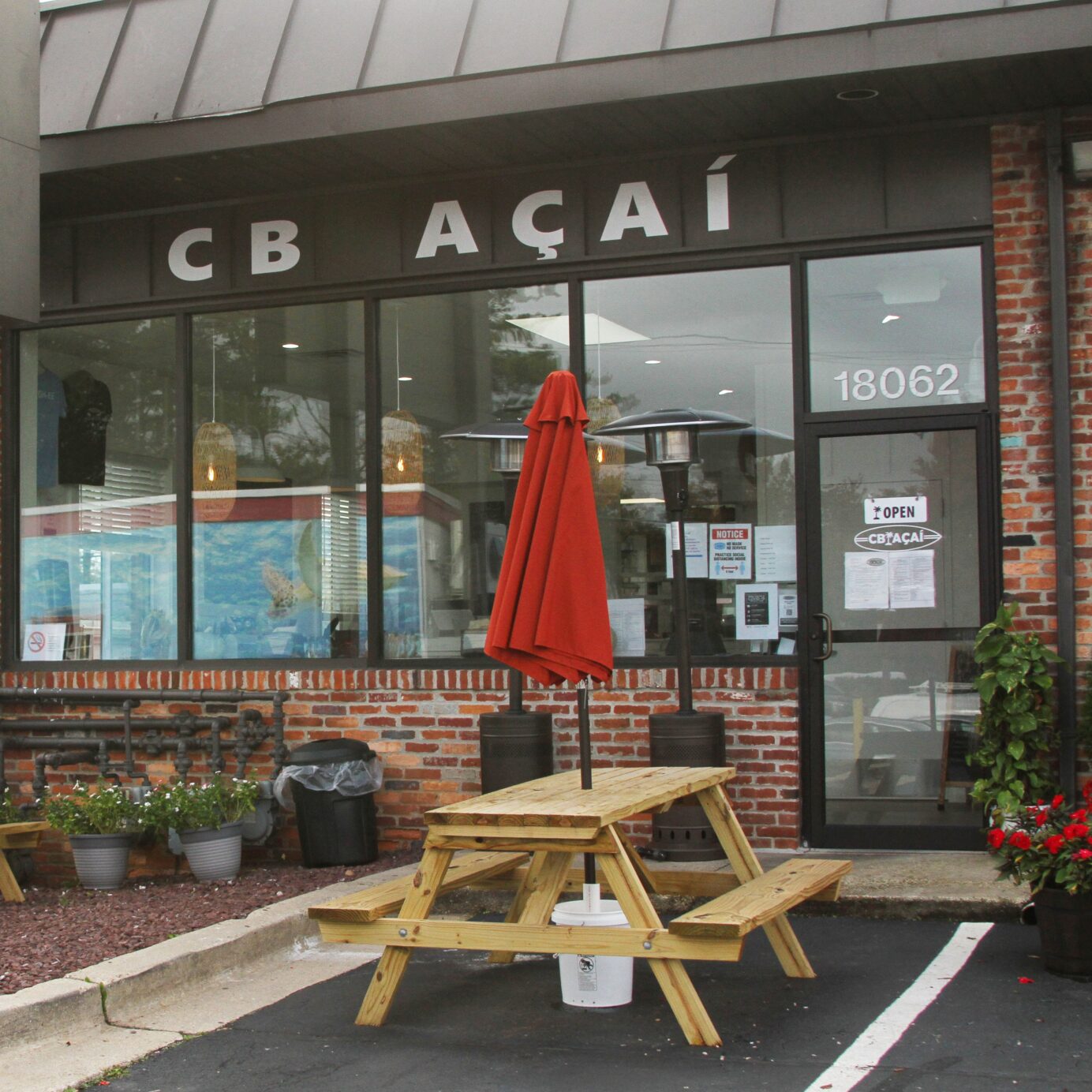 by Emily Siansky '22
In the past couple of years, acai bowls have been one of the trendiest foods … and deservingly so because they're delicious. Acai bowls are basically thick smoothies made from acai berries, but they are topped with fresh fruit, granola, honey, and more. Despite Olney's many restaurants, until recently there were no places serving acai bowls until early July. 
CB Acai opened their doors off of Georgia Avenue in the Olney Shopping Center in early July. Since then, business has been steady with a growing menu. Not only does CB Acai serve acai bowls, but they also have sandwiches, salads, soups, smoothies, coffee and lattes, and pastries. The menu is displayed on large chalkboards around the interior of the restaurant, which lists all the different fruits and vegetables in each product. 
All the bowls are fresh and delicious. They hit the sweet spot without being unhealthy. The "Serenity bowl," my personal favorite, is topped with strawberries, blueberries, bananas, shredded coconut, granola, and honey. Staff members also allow customers to customize each bowl for their preference. CB also removes toppings and adds more such as peanut butter or Nutella. The sandwiches and salads are the perfect pick-me-up throughout the day when you want something a little heavier than a bowl. 
Debbie Samartzis, the owner and operator of CB Acai and an Olney resident, opened CB Acai to reconnect back with the community. In her previous job, she worked for the federal government and commented that her family had to rely on take-out dinners to accommodate a busy schedule. The idea of an acai place specifically happened when she realized that healthy restaurants haven't quite made it down much of the East Coast. "It would be great if there was a place where there was something for everyone, and there were healthy alternatives with a carryout or healthy to-go model," said Samartzis. 
Keeping a business open during the Covid-19 pandemic is not easy, but opening a business is a whole separate challenge. For Samartzis, the pandemic put her in a difficult decision on how to get the produce to the store without putting her customers and staff at risk. She had to rely more on locally sourced produce instead of the large vendors from all over the country. 
"From Covid, it really put me in a little better of a position because I really selected and partnered with vendors with a true awareness of where the manufacturing ramp-ups are, where supply chain delays are, and also my sourcing," Samartzis said. 
Not only is the food very delicious, but the customer service is wonderful. All the employees buy into the idea of a community-based restaurant, and it really shows. Whenever you want a quick and easy meal, head over to CB Acai; you will be more than impressed.