Generation Z Flexes Political Muscle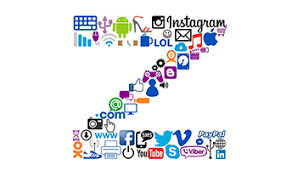 by Brynn Smith '19
 With all the political upheaval characterizing the Trump Administration, it is no surprise the youngest generation is getting involved. Teenagers all across the country are marching to advocate for a  change in gun laws or actively working to improve local communities. Generation Z (Americans born from the mid-1990s to early 2000s) are taking the country's political climate into their own hands.
 Most members of the youngest generation have grown up in post 9/11 America, one where suspicion, safety concerns, and discrimination. Gen Z never knew the absolute faith American citizens had in their safety before September 11. Now, terrorist attacks are more frequent than ever, whether it's a homegrown school shooter or a religious radical. Students across the country have mobilized in pursuit of change before they even have the ability to vote.
 "Gen Z is totally different from previous generations, mainly because we're growing up with the internet. This means we can advocate, organize, and inform to a much greater degree than former generations," explained senior Nathan Sayers, president of the Young Democrats Club.
 After the school shooting at Marjory Stoneman Douglas High School, on February 14, that killed both students and staff, the country came together to grieve. After numerous meetings between President Trump and members of Congress, not one federal law was changed, and by March 24, 17 more school shootings had resulted in injury or death. Students directly affected by the epidemic of school shootings, started using their voices to speak up for their safety. Almost entirely on social media, they organized and carried out March for Our Lives, a movement focused on making sure not one more person is killed by senseless gun violence, almost entirely on social media. This all culminated in student rallies across the country and in Washington D.C., with speakers like former SMOB MAtt Post and those from schools afflicted by gun violence.
 "The thing that distinguishes us as young people in political movements today is a really strong belief in compassion, and compassion in policy-making. As members of Generation Z, we have to always remember our brothers and sisters whose lives are on the line,' said Post.
 When it comes to making a change in this nation's politics, Generation Z has been and will continue to for many years to come. When all of Generation Z's members are able to take the strength of their generation into the voting polls, Gen Z will transform America's political landscape.