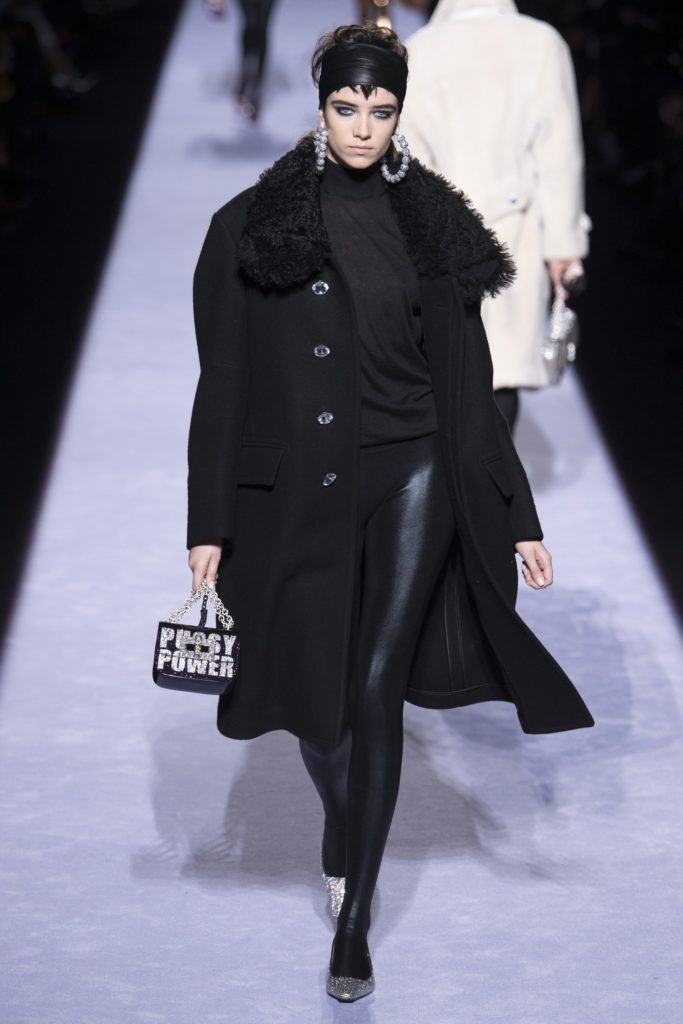 by Mallory Carlson '19
New York Fashion Week started on Thursday, February 9. The industry has been undergoing change, as issues of equal representation and diversity have arisen due to a cultural shift causing brands and stores to reconsider how they market to consumers. But in addition to increased inclusivity, the fashion world has become decidedly more political; the most central factor likely being the 2016 election and the events preceding it.
Last year, Planned Parenthood was represented – the Council of Fashion Designers of America created pink pins (magnetic, so clothes did not have holes poked through them) that read "Fashion Stands With Planned Parenthood," and designers like Christian Siriano, Zac Posen, Diane Von Furstenberg, and Tory Burch were among those promoting the pins. Fashion has also touched on issues of immigration and modern feminism, with Siriano designing a classic black t-shirt with white lettering that simply read, "people are people" and Dior presenting a similarly simplistic shirt (although this one was white with black lettering) that stated, "we should all be feminists."
This year at Fashion Week, the designs have tended to not be as outwardly political, but there are messages present nonetheless. Tom Ford opened Fashion Week with some extravagantly sequined handbags and shoes that were emblazoned with the words "pussy power," a blatant and bold message of defiance towards oppression in the moment of #MeToo. Siriano celebrated the 10th anniversary of his brand with a collection that included both ethnic and body diversity, an example of the burgeoning change in the industry. Other designers took a more subtle, but not necessarily less powerful, take on their latest collections. Prabal Gurung, a designer who last year wore a shirt reading "this is what a feminist looks like" for the showing of his collection, took a more subtle approach this year. Instead he decided to take inspiration, as he told the press, from the matriarchal, or female-dominated, societies of the Mosuo tribe in China and the Gulabi Gang in India for both the palettes and silhouettes of his latest designs.