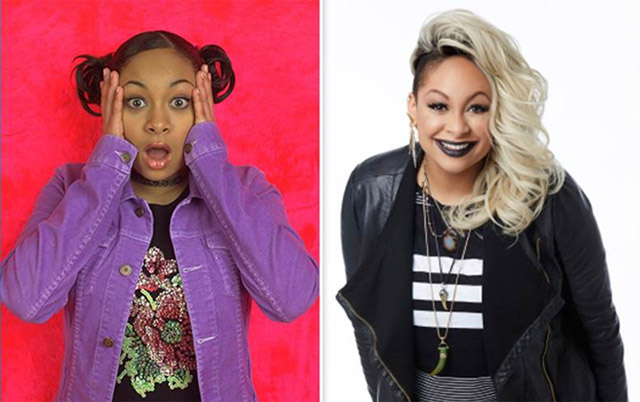 by Kayla Cohen '17
The popular television series among millennials, "That's So Raven," which aired from 2003 to 2007, is officially making a much-anticipated comeback this year. Deemed by critics as one of the most successful children's shows to ever be on Disney Channel due to its relatability, humor, and interesting plot line, Disney Channel played numerous re-runs of show episodes contributing to its popularity as millennials grew up. Raven, a teenage girl, has "visions" into the future consisting of good and bad events. Sometimes, she even envisions what will happen to her friends and family members.
Raven-Symoné Pearman, the main character of the show, announced in late October on "The View" that she is working on creating a sequel. Pearman said it was a hard decision to leave "The View," but she is "excited and sad, but mostly excited." The spinoff of the original series will feature Pearman as a single mother to daughter Nia and son Booker. In the spinoff, Nia will inherit her mother's ability to have visions. Production of the show is scheduled to start in early 2017.
Many students loved "That's So Raven" and are excited for the spinoff. "My favorite thing was when [Raven] would have visions and the camera would [zoom-in on] her eye," said senior
Bolu Tani-Olu. The camera shift to a scene in Raven's head of the future is one of the most notable aspects of the show.
Sophomore Hyacinth Heo is excited to see how the story will play out and looks forward to watching more funny scenes in. Another student, senior Kiana Robinson, said that she thought the show was hilarious. "I'm excited to see if [the show is] going to keep a type of humor … that applies to kids my age who used to watch or [for a] younger audience," Robinson said.
It is evident that the spinoff has a lot to live up to, and it will be interesting to see how the probyducers recreate such an iconic show. Orlando Brown, the actor who played Pearman's best friend, Eddie, expressed interest in being part of the spinoff. However, Brown is being recasted in the new show which may be due to his arrest for an alleged incident of domestic violence. Brown is not taking the news well, and in a recent interview, he revealed discontent with the recasting choice and even threatened Pearman because of the decision. However, Anneliese Van Der Pol, who played the role of one of Pearman's best friends, Chelsea, will likely be a part of the spinoff.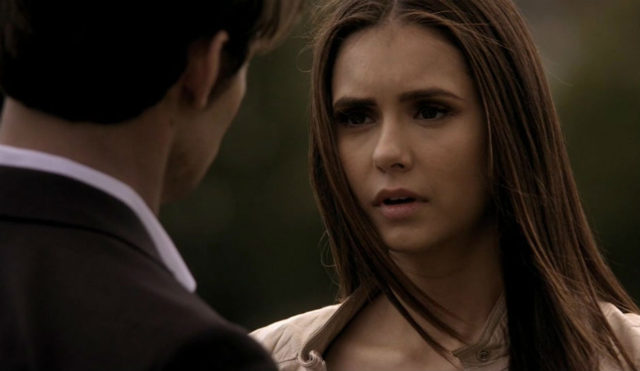 by Amanda Allen '17
"The Vampire Diaries" is sometimes compared to the "Twilight" series, but this is not your stereotypical vampire show. Writer/producer, Julie Plec twists the classic myths into captivating plots that attract viewers by the millions. The show is sure to get an even bigger boost with the return the original star of the show, Nina Dobrev.
Although she departed the show after the sixth season, she recently posted an instagram photo that included a picture of the finale script with her name on it. The photo was captioned, "I know it's Thursday, but this is not a TBT. #BackOnSet #TVDForever." This photo blew up on social media.
"The Vampire Diaries" is currently on the second half of 8th and final season on the CW. The show follows two brothers, Damon and Stefan Salvatore, played by Ian Somerhalder and Paul Wesley, who have been trapped in their adolescent bodies for centuries as vampires. In the first season, the pair returns to their original hometown of Mystic Falls, Virginia and fight for the affection of teenage schoolgirl, Elena Gilbert (Nina Dobrev).
Dobrev, the star of the show who played Elena Gilbert and additional roles as her doppelgangers, decided to take a break in order to take on other acting roles. The writers did not kill her character off; at the end of the sixth season, Dobrev was left in a sleeping trance, so there has been hope among fans. Although this broke the hearts of many obsessed fans, "The Vampire Diaries" has still remained successful even after her departure. The show still mentions Dobrev's character and includes her in the show through flashbacks, so it has never seemed as though she was gone.
Plec always has envisioned the return of Dobrev to be sometime during the final season. "[Dobrev] and I have spoken and I know that she 100 percent wants to be there and I, of course, 100 percent want her to be there," Plec said in an interview with Entertainment Tonight. Even though scheduling and logistics may be difficult, she is hoping that they will figure it out. Plec explained to Digital Spy that she does not want to write an ending to this series without Dobrev.
Most super-fans are hoping for a reunion of lovers Damon and Elena to end the series on a positive note. Others speculate that Dobrev may be brought back as Katherine Pierce, Elena's doppelganger, and not the beloved character of Elena Gilbert. Fans have to wait until the series finale airs on March 10, but either way, fans are elated with the confirmation of this series ending with the girl who started it all.